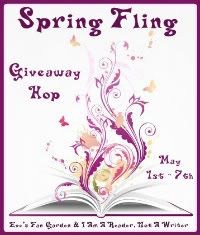 Welcome to the Spring Fling Blog Hop! I'm going to make this short and sweet and easy – just the way I like it!
The theme for this blog fits my and Kay Springsteen's new release A LOT LIKE A LADY. The story is set in London, England, 1813, during the Season – specifically April and May. What a wonderful, magical time that was! Attending balls, dancing, searching for the perfect marriage match…It is the inspiration for several of my favorite books! So I thought it would be fun for commenters to share their favorite historical book that includes the London Season.
For me, I have to say it's my own book A LOT LIKE A LADY! Hey, why would I not pick my own book? Kay and I made the plot what we wanted, created characters we fell in love with, and check out how awesome our cover is!! LOL! But if I have to pick a book besides my own, it's gotta be Judith McNaught's Whitney, My Love. Once I read that story, I was
hooked on the genre.
So what's your favorite book that is set during the London Season? Leave a comment below (be sure to include your email address) for a chance to win the Grand Prize of a paperback copy of A LOT LIKE A LADY or a second place prize of an Ecopy of A LOT LIKE A LADY. And for a third place prize, an Ecopy of Rachel Van Dyken and Leah Sander's Waltzing with the Wallflower.*
I'm so glad you stopped by! Click on the Spring Fling Icon above to return to the list of blogs on the hop!
Kim
*Contest runs from April 30 to May 8 at midnight. Winners will be announced May 9th. Must leave email address in order to win.